You know it's spring time when you wake up to you neighbour's audiobook..
Wait, what…?
Well in the spring, you want to sleep with your window open and we have a neighbour who listens to audiobook when (s)he drives. This person seems to take forever to park the car and also have a hearing impairment and needs the volume on 200%.
Kind of like when Afroo talks on the phone in the car on the speaker. When you come out of the store you instantly hear where she parked. Kinda that volume the damn audio book is on.. They stay long enough to bother us, but not long enough to hear what the book is about.
Cus aawhhHH hell nooOO if they spoil some book for me.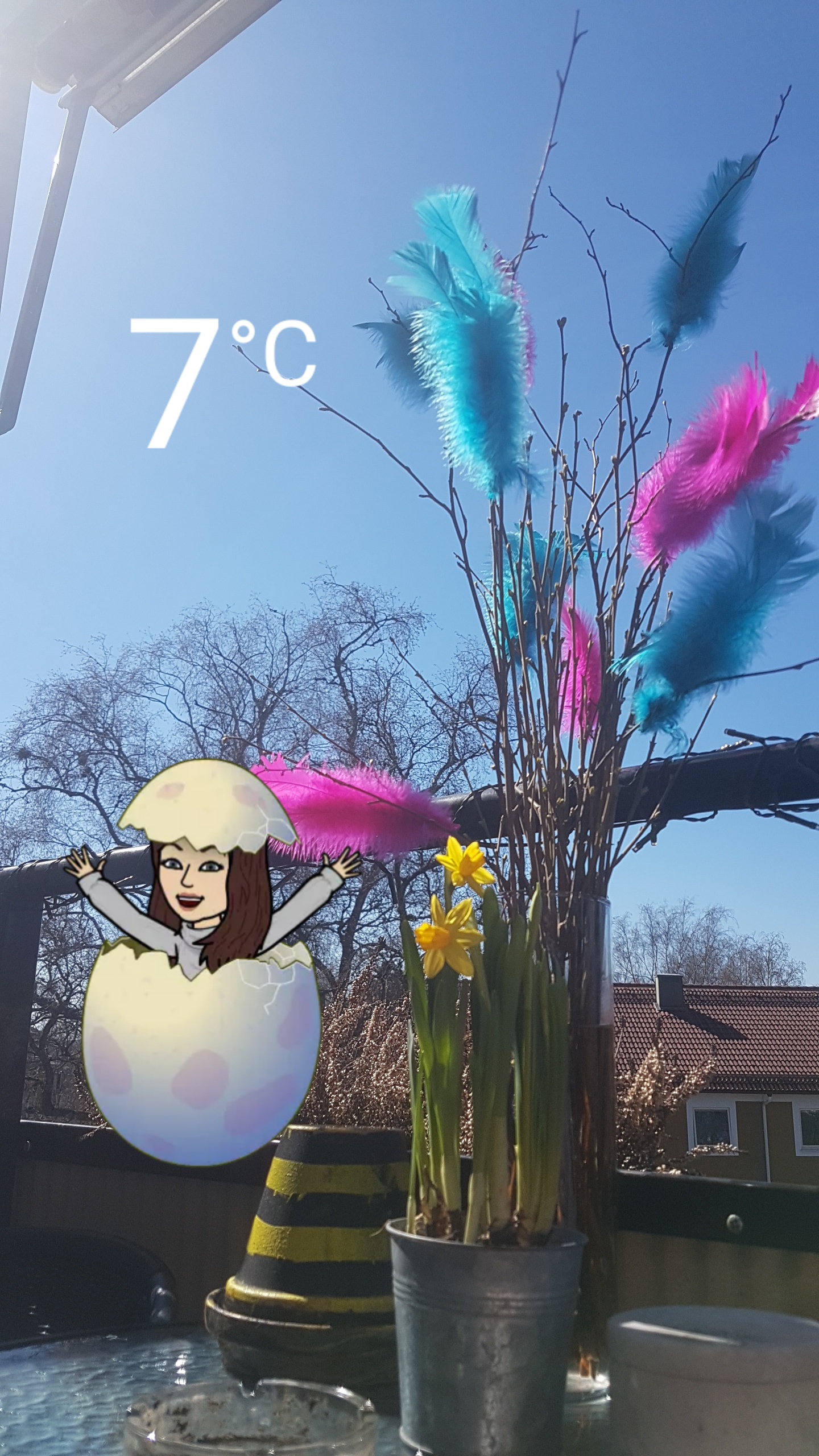 Another spring sign is the Easter decorations on the balcony, I have definitely more coming up but that requires me to jump around in the storage unit like some obstacle course. BJust without a pep squad…
I'm not allowed to have that in the apartment, the cats hate the Easter and everything about it. Push it down the second you look away.
Last year little Bo lived in the pot with Easter grass and small chickens. There was dirt everywhere.. And poor Lillan is in heat right now so definitely not the right time for 300 hanging eggs….
But they're getting a little candy egg ofcourse