My weight blanket is here!
Today I got the call I was waiting for. My weight-blanket is ready for me!
I went there immediately to pick it up and was worrying the whole way there that it'd be too heavy to carry to the bus. Luckliy Ottan called me just as I got there and offered me a ride. Turns out, 8kg isn't that much, haha. Afroo said that her soon 3 year old daughter weighs around 13kg. And I can carry her. Atleast to the bus.. But yea, Ottas was already here so I'm not sending her away, duh.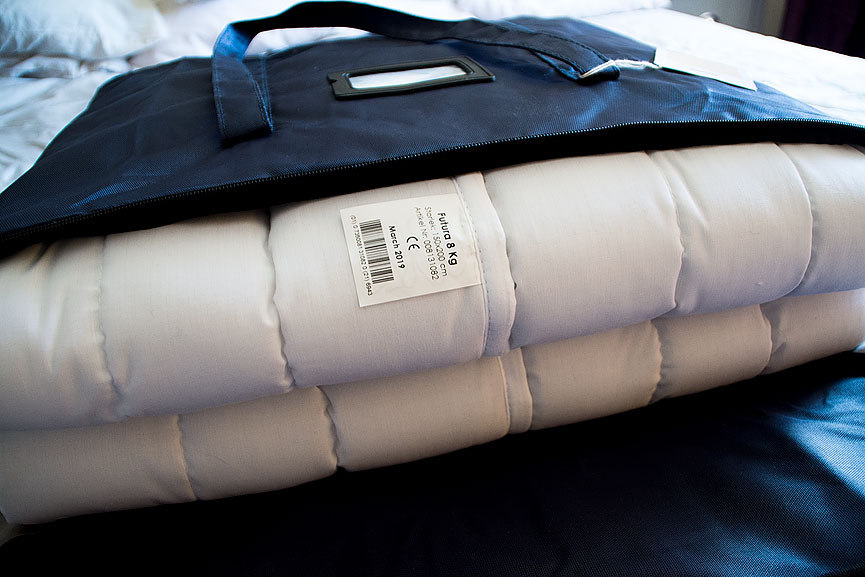 It's a Futura 8kg Fiber duvet. Which tells me absolutely nothing. But it's a real workout to get that thing into a cover. I don't think the luxury of changing sheets weekly will continue after this.
Tested it for a little while since it was some time since I first tried it now. I feel a bit like Joey from Friends when they're at the beach. Or Ariel. Actually, just about any mermaid I reckon.
I'm sure it'll be great. Some claustrophobia in the beginning they say and I can absolutely see why that is.