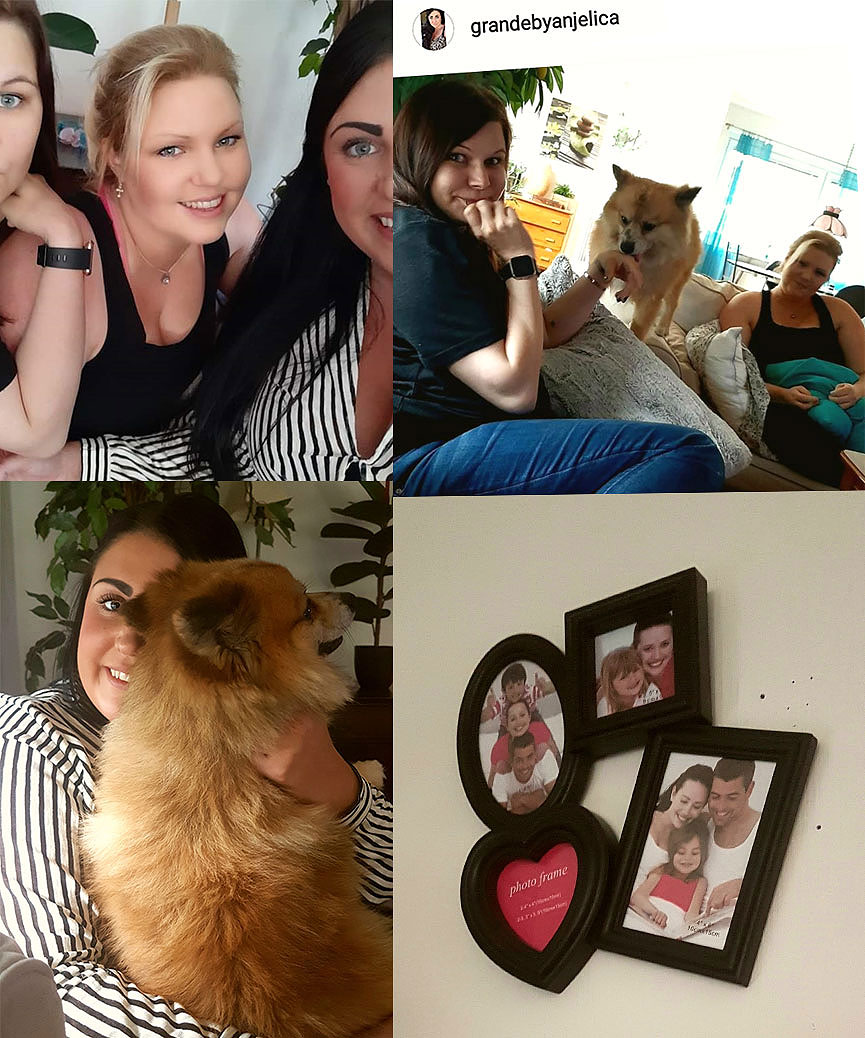 Hanna is the blonde one and Anjelica have black hair down to her heels. Luckily, she's like 2.05m cus otherwise she'd trip on it daily. I'm the other one, as usual.
I just got home from a little coffee meetup at Hanna. And there was Mazarines, nobody's favourite. Don't even think Oscar eats Mazarines, and that says a lot.
And ofcourse a lot of chain smoking, gossping and loads of coffee. A bit like a pre-party, just changed out the liquids. Both as nice though!
Little Puff-dog was ofcourse there, everywhere, in my face, on my nose, between my toes. But it's hard to find a cuter dog.
??️?️☕????☕??????????????????
Here's the events of the day, as I remember it.
Hahah, and Hanna still has the stock pictures in her frames up! Adorable