You remember that pink southerner I just mentioned? Whose bathroom I'm currently locked in.
She likes flamingos, you wouldn't think that when you first see her (hoho yea, you would actually.), anyway, I had the plan to count how many I could find in her apartment, it's quite a few. I barely entered the living room and the balcony until I was already up at 56 flamingos. Then there was even more rooms unexplored! Ahwell, pee break then.
Det första jag ser när jag öppnar badrumsdörren: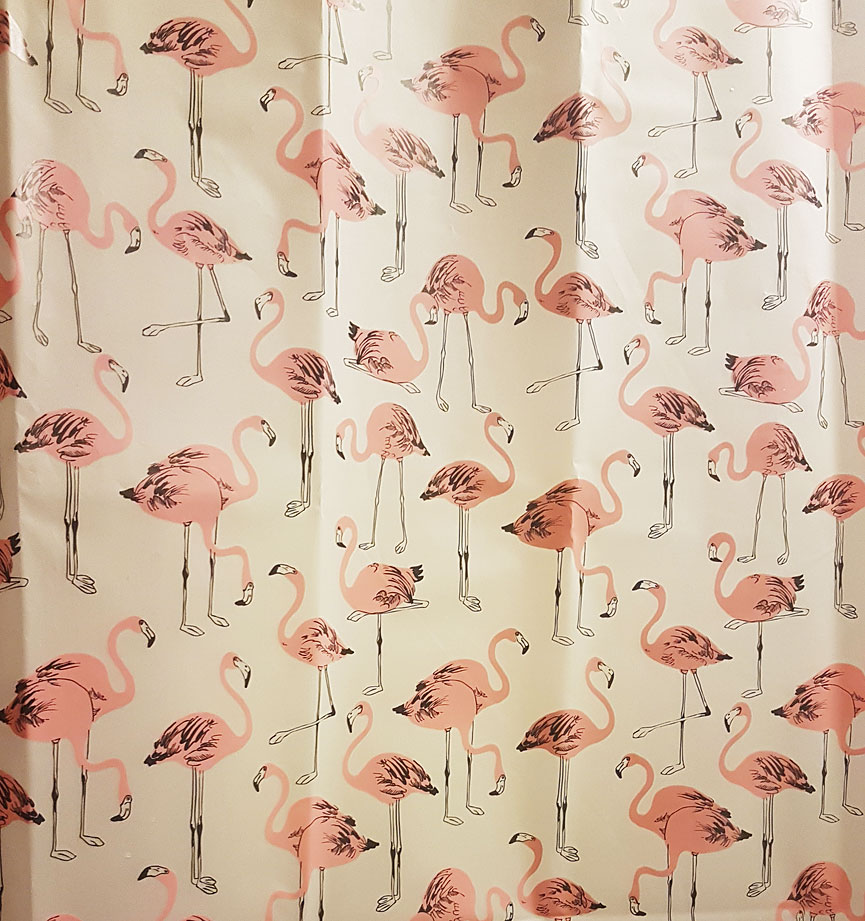 First thing I see when I open the bathroom door.
Damn shower curtain with at least 200+ flamingos on it.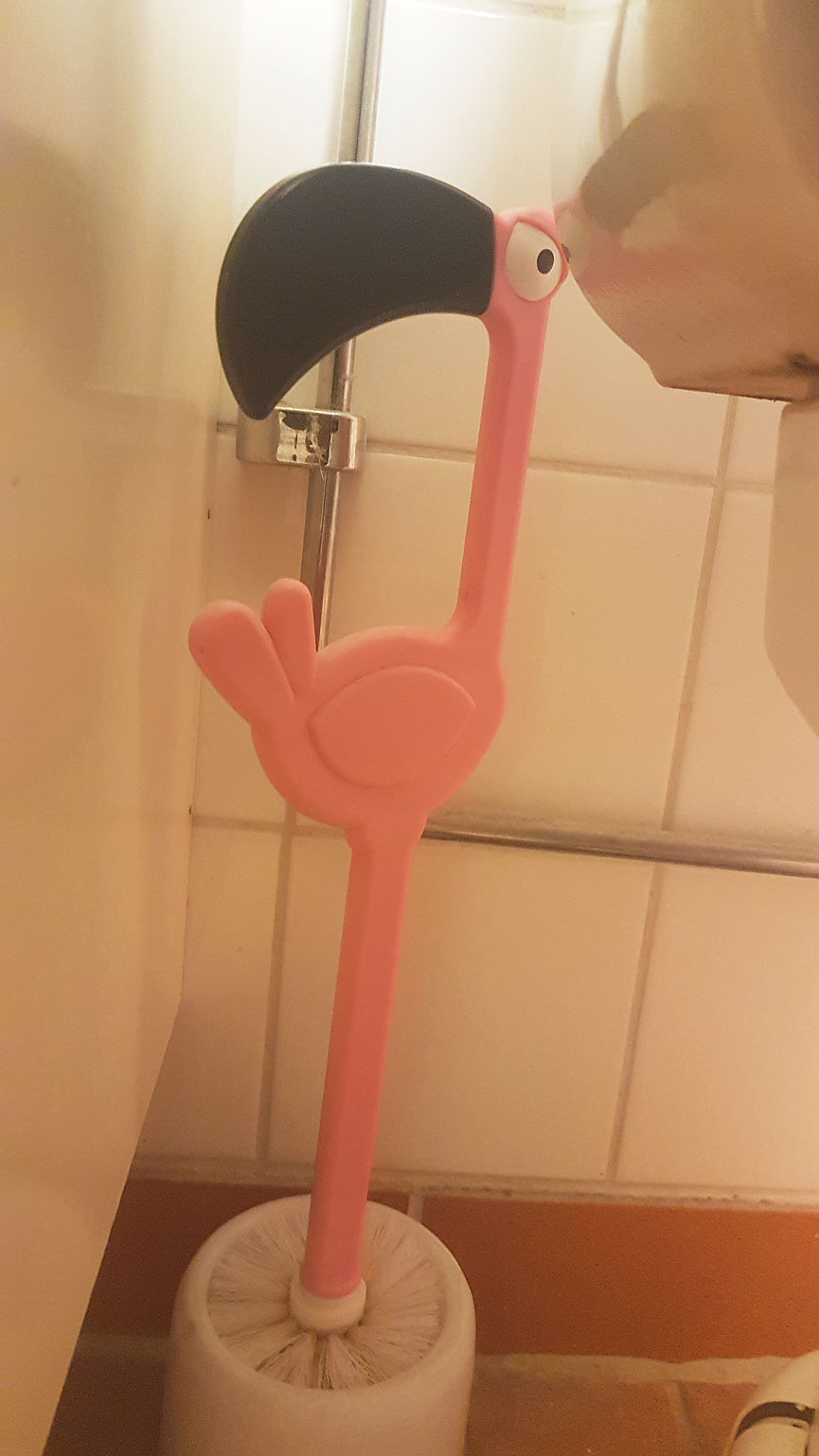 Even the toilet brush is a flamingo!
I lost count around 76 and gave up. Next time I visit, the result will most likely have been raised by 4%, at least.
Also a very pleasant night here.