We have a TV. Hoooraaaay!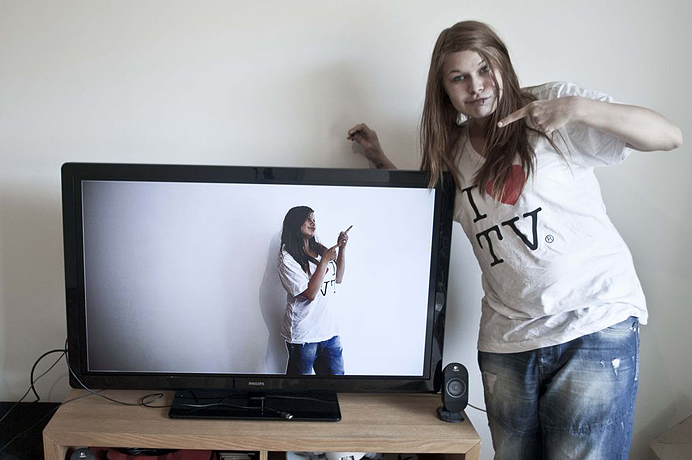 I failed a bit but… yea… still.
Markus got the shirt from his jobb. He works, as I haven't mentioned, at TV.nu and I will still, and forever, use tvplaneten.se, it sounds funnier and he gets pissy at the same time.
If he gets too upset I'll just have to guess what's on TV.
Maybe get myself an analogue tv-guide? So I can sit and circle everything I want to watch.