Every year I carve a Halloween pumpkin. And this year was no exception.
Although when I say "I'm going to" or "We're going to" I should probably just say "You're going to and I'm going to watch" which is what I actually mean.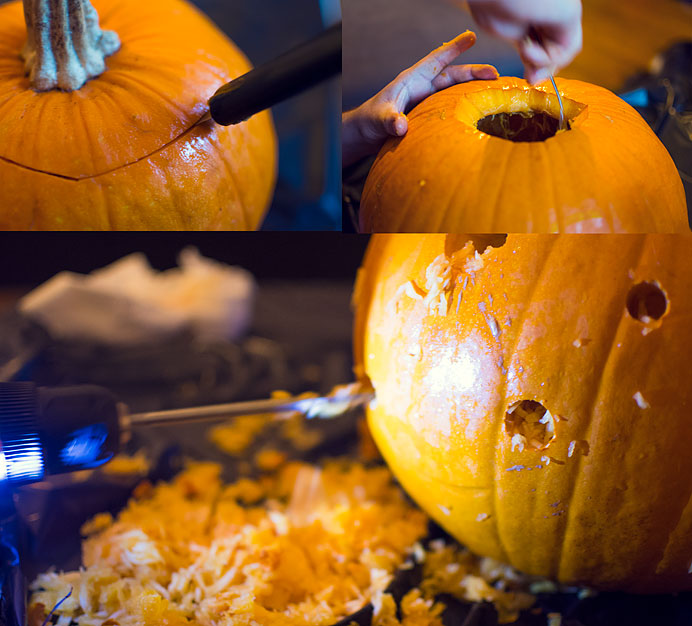 But this year I actually helped! And therefore we cheated and took the shortcut by using a drill and no real design. I've been Googling for weeks for inspiration but it turned out this way, and I'm happy with it.
Now it's just time to wait for the sun to set to see the results in the dark.